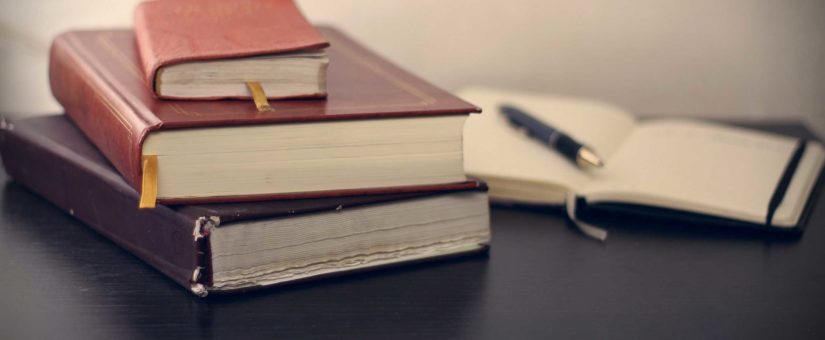 Posted by J. Nirdosh Reddy
On March 25, 2017
Why should we revisit Deming's ideas? Because his teachings are needed as much now as in the 1980s, when the US rediscovered its own son who had been revolutionizing management practices worldwide, especially in Japan.
The recession of 1980 was brutal (not as bad as the 2008 Great Recession, but fairly close). The US automobile industry was shaken up. The Ford Motor Company posted losses for the first time since it was incorporated. Ford executives were perplexed and asked themselves: Do we not know how to manage our business? If we do, why are we losing money?
They analyzed and concluded that they were not losing market share to their arch rivals – GM and Chrysler; they were losing to imports by small players (at that time) – imports such as Toyota and Nissan. The market share of the Big 3 eroded irrevocably. It appeared that the imports from Japan were playing a different game – some executives even wondered out loud whether the Japanese were dumping their products. On the contrary, time proved that these competitors were strengthening their coffers. People in the automotive industry wondered what their secret was.
Then, NBC aired a show "If Japan can, why can't we?" It interviewed Dr. W. Edwards Deming, an American, 80 years young; who resided in Washington, D.C.; not much known in the US but revered in Japan. He helped Japanese rebuild their shattered economy after WW II into a powerful house of quality and competitiveness. He said in the interview that we Americans need to "work smarter, not harder", to get out of the mess we got ourselves into.
Hardly anyone understood the depth of that statement, at that time. The top management of enterprises thought they were working smart every day – until they listened to him expound his 14 obligations of management.
The full power of his teachings is yet to be realized by many organizations.
So, what did Dr. Deming teach us?
Redefined quality
His focus was competitiveness – and survival – through improvements in quality and productivity. Many people used to believe that quality is 'meeting specification limits'. If a customer had a problem with a product, and if that product was 'within specification limits', it was not uncommon for the service agent to tell the customer 'learn how to use the product, because there is nothing wrong with it, because it is in spec limits'. No wonder, the customers went for another supplier who understood their pain.
Dr. Deming stated that quality is defined by the customer. Every organization's primary objective should be to satisfy the customer who is paying for the product, and NOT specification limits! The Japanese were at it for three decades before Americans woke up to that reality in 1980s.
'Quality of management' – not 'management of quality' – 14 Obligations of management
He was well-known for spreading quality tools. However, he discovered that sustaining quality efforts and competitiveness required fundamental changes in management practices. He shifted his focus from 'management of quality' to 'quality of management'. His '14 obligations of management' spawned the thought revolution of TQC, TQM, PI, BPI, BPR, BPM, Kaizen, Lean, 6-sigma, etc. These methods are spreading worldwide because of their effectiveness. His teachings upended long held beliefs and management practices.
Process-oriented thinking – Work smarter, not harder
Deming observed that over 90% of problems are system or process related, and beyond the control of workers. He said that blaming people for no fault of theirs was a recipe for disaster. He stated emphatically that the vast majority of people don't come to work saying "I want to make 4 mistakes today". If mistakes are happening, there is a process breakdown, a system failure which is management's responsibility.
If you do what you did, you get what you got! Working harder at what is not producing good results does not help – it makes things worse. When you work on improving the system and processes, you will be working smarter.
Recommended holistic thinking – not narrow departmental focus
Conventional management practice is to organize an enterprise into departments and sections for ease of control. This, in turn, tends to create barriers between departments. He admonished top management to break down barriers between departments and encouraged holistic thinking and teamwork.
Advocated moving from rugged individualism to working in teams
The systems and processes of enterprises are inter-dependent and hence require involvement of several individuals, unlike the independence enjoyed by craftsmen. Working in teams is crucial and we need to remind ourselves that no one of us is as good as all of us combined.
Awakened management to productivity loss due to untapped potential
Dr. Deming cared deeply about the workers. He believed that the vast majority of people want to do a good job. He said that he has seen the pain in the faces of workers when defective material was dispatched to customers. If it was their own company, the workers would not allow such products to be dispatched. Employees know that customers will not be satisfied and will go elsewhere.
So, he said 'bring ownership of processes to the shop floor; allow employees to stop the production line' when defective products are going through the production process. The vast majority of employees take pride in what they do. Management needs to allow them to participate in improvements and make things better.
Highlighted the importance of culture of an enterprise
He emphasized that conventional dependence on the 4 M's – Machines, Materials, Method and Men – was inadequate to compete in the changing world. Technology (machines and materials) was available to all competitors, and hence can no longer be the differentiator between the winners and losers. In addition to the latest technology, he prophesied that the culture of an enterprise – how it thinks (process-based vs. conventional task-based), and how it treats its customers, employees and suppliers – will be the difference between winners and losers.
So what is the impact of his teachings? In one word – Gigantic!
Initiated the third wave of industrial revolution
Some refer to his teachings – the 14 obligations of management which include process-based thinking and a holistic approach – as having started the third wave of industrial revolution. (The first was the replacement of muscle power with mechanization in the 18th century; the second being the techniques of mass production which replaced craftsmen in the late 19th and 20th century.)
During the first wave of the industrial revolution, those who switched to mechanization were more profitable than those continued to rely on muscle power. During the second wave, those who applied mass production techniques outperformed those who continued to rely on craftsmen. Similarly, during the current wave, those who have adopted process-based methodologies and holistic approaches are faring much better than those still clinging to conventional task-based practices.
Upended long held management beliefs and practices
The 14 obligations of management have revolutionized numerous organizations worldwide. The competitive advantage being enjoyed by high performance enterprises is in the new mindsets and new practices that are rooted in the culture he advocated – being customer focused, process focused and people focused. The field of Business Process Management (BPM) was born.
Unleashed untapped potential – showed how to convert waste into profits
Under the management style that is emerging from his teachings:
Many more people are utilizing more of their potential and enjoying what they do
Workplaces are becoming exciting places to work, not merely places to earn a salary
The profitability of enterprises is up – untapped potential is getting converted to cash.
Transformed enterprises to excellence in quality and profitability
As stated by ASQC 'S Journal of Record, February 1994 (after the passing of Dr. Deming) – "Ford Motor Company was one of the first large American corporations to seek Deming's help. Deming questioned the company's culture and told Ford executives that 85% of quality problems are the result of management errors. Under Deming's guidance, Ford led the U. S. auto industry in quality improvement during the 1980s. Deming's success at Ford drew other companies — including AT&T, Dow Chemical, Procter & Gamble, and Xerox Corporation to him".
It is worth noting that Ford is the only major American automotive company that did not declare bankruptcy during the Great Recession of 2008.
Ford regained lost market share, and by 1985 posted more profits than GM despite its sales being half of GM's. Ford improved its efficiency and effectiveness and went on to become the most profitable automotive company in the world, and then lost its way in early 2000. Alan Mulally, a firm believer of the Deming philosophy, once again transformed the work culture of the Ford Motor Company (2006 – 2014), and the enterprise is thriving.
Toyota is what it is today, the largest and most successful automotive company in the world, due in large part, to their management following the path Dr. Deming taught and staying the course. Several hospitals have adopted Deming's teachings to improve delivery of healthcare. Numerous service industries such as FedEx and Costco have implemented his teachings with phenomenal success.
Prestigious awards are established worldwide based on his teachings:
Deming Prize (Japan)
Malcolm Baldrige Award (USA)
Business Excellence Award (Europe)
So, where is your enterprise?
If you still face the following challenges:
Higher costs and lower profits
Firefighting
Quality issues, recurring problems
Conflicts between departments
Low employee morale
Inability to sustain gains
Dr. Deming's teachings show a way to make your life better.
Many companies – large and small – all over the world, such as Toyota in Japan, Ford in the USA, and Godrej & Boyce in India saw the wisdom of his teachings, adopted his teachings and are benefitting from them. You too can benefit from them.
Good luck on your journey of transformation!
Side Note: Dr. Deming's impact on me
I am extremely fortunate to have had the opportunity of interacting with Dr. Deming during his visits to the Ford Motor Company headquarters where I was from 1988 to 1991. My colleagues and I expressed our view to him that while the Ford Motor Company has benefitted immensely from his teachings, we found it difficult and time consuming to take action of his 14 points. We requested him to give a roadmap, a methodology to implement them faster. He merely said "I am too old to develop a methodology" (he was 90).
A year after that exchange, I sought and received his guidance and blessings when I informed him that I had decided to develop a road map to help organizations implement his 14 points to become globally competitive. The outcome of those efforts is the Anaar Roadmap, our business process management methodology.
More on his 14 points in my future posts.
Latest posts by J. Nirdosh Reddy
(see all)